Retail Counter Top Display Accessories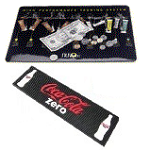 Complete your Point-Of-Purchase branding strategy with heavy duty counter mats and barmats. Clients will see your company logo and advertising message in plain sight at time of purchase. Made from high-quality rubber counter mat material. Rubber store counter mats make great counter top signage and are perfect for retail stores, hotels, restaurants, & industrial suppliers.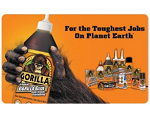 When durability counts, you can't go wrong with our versatile Super Heavy Duty Counter Mats. The durable rubber base and rugged textured vinyl surface helps create a promotion that's built to last and be seen over and over again. Choose Interchangeable Insert Window Style Counter Mats or durable Hard Top Counter Mats in a variety of base options.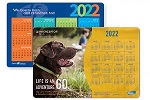 With our versatile Counter Mat Calendars, you get the full year advertising benefit of a calendar plus the full impact of brand promotion at the point of sale. Choose Interchangeable Insert Window Style Calendar Counter Mats or durable Hard Top Calendar Counter Mats in a variety of base options.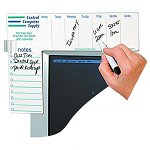 Whether you need eye-catching marketing displays or functional and informative register signs, our Cash Register Topper Displays are custom designed to meet your exact size, shape, and color specifications. We offer design, engineering and prototyping on all types of custom displays. Pinless note holders and write-on/wipe-off surface options available.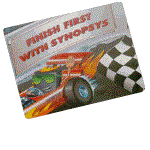 Why Advertise on Mousepads? Because your advertising is always on, 24/7, right at the point of user access to the computer or cash register. Put your message where it will get a response. Great as a credit card signature pad, change mat, or coaster. Variety of sizes and shapes available.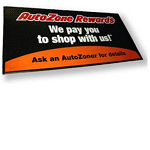 Floor Mats & Graphics greet your customers as soon as they enter the door, and leave a lasting impression when they leave. Floor Mats are available in Flocked, Nylon Dye, Dye Sublimation, and Embossed PVC, and hard molded vinyl.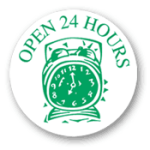 Window Clings make a great first impression and impact your customers before they enter the door. WindowMats.com offers both lo-tac adhesive and static-cling versions.